What is an RFID Keyfob?
Did you know that over 10 billion RFID devices are expected to be in use by 2025? Among these, the RFID keyfob stands out as a small but powerful tool in access control systems. With its tiny plastic body containing an RFID chip and antenna, it stores crucial data such as access codes and identification numbers. Once brought into close proximity with an RFID reader, the keyfob transmits this data, which is then verified by the reader. The system then grants or denies access based on the pre-programmed rules, making the RFID keyfob an essential component of modern security systems.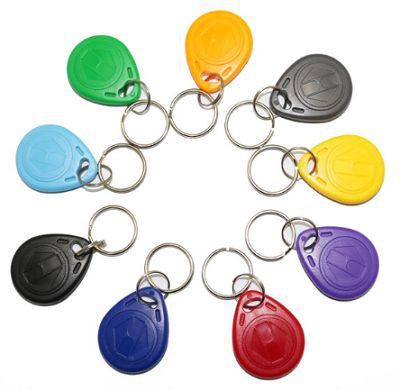 Features of RFID Keyfobs
RFID keyfobs come in a variety of shapes, sizes, and colors, depending on the manufacturer and application. Some common features include:
– Frequency: RFID keyfobs operate on different frequencies, such as 125 kHz or 13.56 MHz, depending on the reader and application. – Memory: RFID keyfobs can store different amounts of data, ranging from a few bytes to several kilobytes. – Material: RFID keyfobs can be made from different materials, such as ABS plastic, silicone, or metal, depending on the durability and aesthetics required. – Encoding: RFID keyfobs can be pre-programmed with specific data, such as an access code or identification number, or they can be programmed on-site using a handheld encoder.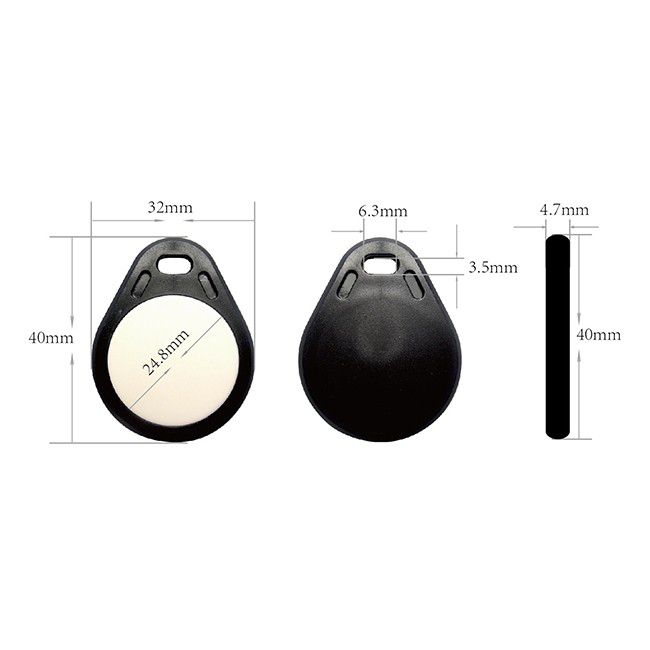 Benefits of RFID Keyfobs
RFID keyfobs offer several benefits over traditional access control methods, such as keys, cards, or passwords. Some of the key benefits include:
– Convenience: RFID keyfobs are small and portable, making them easy to carry and use. They can be attached to a keychain, lanyard, or badge reel for easy access. – Security: RFID keyfobs use encrypted data transmission, making them more secure than traditional access control methods. They can also be programmed with different levels of access, such as for employees, visitors, or contractors. – Cost-effective: RFID keyfobs are cost-effective compared to other access control methods, such as smart cards or biometric systems. They also require less maintenance and replacement, as they are more durable and less prone to damage or loss. – Customizable: RFID keyfobs can be customized with different colors, logos, or designs, making them ideal for branding or marketing purposes.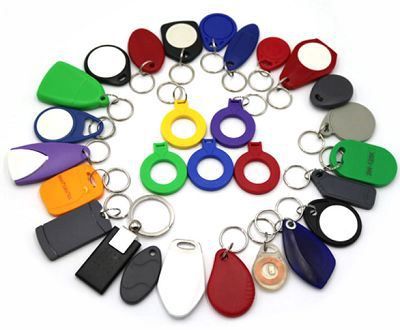 Applications of RFID Keyfobs
RFID keyfobs are used in a wide range of applications, including:
– Access control: RFID keyfobs are commonly used in access control systems, such as those found in office buildings, hotels, and parking garages. They can be programmed to grant or deny access based on the user's credentials. – Time and attendance: RFID keyfobs can be used to track employee time and attendance, making it easier to manage payroll and scheduling. – Asset tracking: RFID keyfobs can be attached to assets, such as equipment or vehicles, to track their location and status. – Loyalty programs: RFID keyfobs can be used in loyalty programs, such as those found in retail or hospitality industries, to track customer purchases and offer rewards or discounts.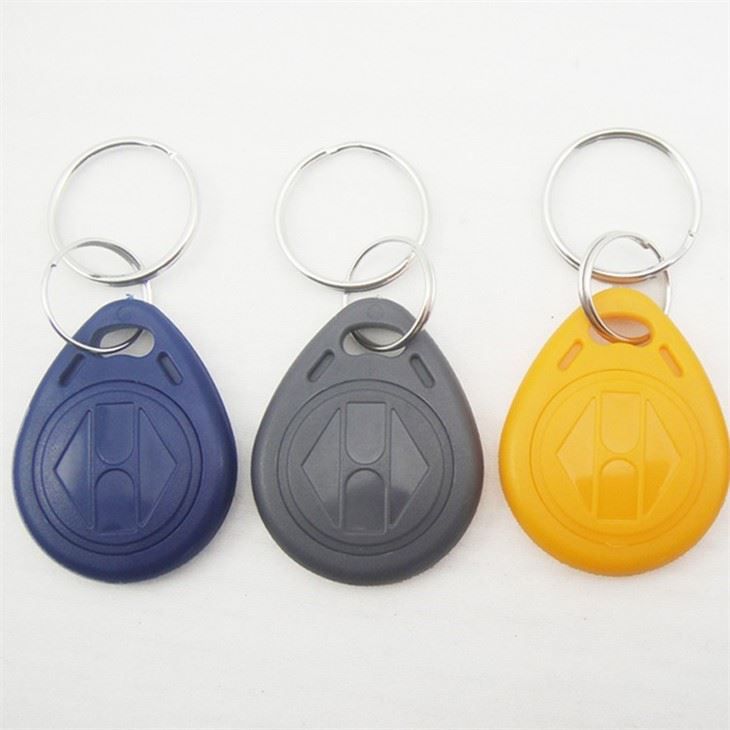 How to Use RFID Keyfobs Effectively
To use RFID keyfobs effectively, it is important to follow these best practices:
– Choose the right frequency: Make sure the RFID keyfob operates on the same frequency as the reader. If the frequencies do not match, the keyfob will not work. – Program the keyfob correctly: Make sure the keyfob is programmed with the correct data, such as the access code or identification number. Test the keyfob before deploying it to ensure it works properly. – Train users: Provide training to users on how to use the keyfob properly, including how to hold it close to the reader and how to troubleshoot common issues. – Monitor usage: Monitor the usage of the keyfob to ensure it is being used properly and to identify any potential security breaches or misuse.
Conclusion
RFID keyfobs are a convenient, secure, and cost-effective access control solution that can be used in a variety of applications. By understanding their features, benefits, and best practices, you can use RFID keyfobs effectively and enhance your access control system. Whether you are a facility manager, security professional, or business owner, RFID keyfobs can help you improve your security and streamline your operations.
Related Products