Product Introduction:
134.2KHz Animal microchip scanner is mostly used for reading the glass tag which has implanted in to pets' body. It can read the galss tag ID numbers for tracking animal.
Product parameters
Products Name
Microchip Scanner W90C
Model
W90C-B
RF Standard
ISO11784/11785, FDX-B and ID64(EMID)
Application
Microchip glass tag scanner
Connect
USB2.0,Wireless 2.4G,Bluetooth
Material
ABS
Working Frequency
134.2Khz, 125khz
Memory
128 records
Reading Time
<100ms
Charging connect
USB2.0
Battery
3.7V lithium battery (chargeable)
Using time
4-5 hours
Operating Distance
2-10cm
Operating Temperature
-15℃ ~ 45℃
Stock Temperature
-25℃ ~ 50℃
Operating language
English
Display
OLED
Size
175X88X35mm
Package
1pcs/box, GW 170g
Introduction
This is a low frequency tag scanner that adopt wireless identification technology and it suppors reading EMID, FDX-B(ISO11784/85) etc. tag.
This scanner uses high brightness OLED display which can be seen clearly in bright light environment. It can store max 128 records of tag information with its built-in memory, users can upload the information to the computer through USB cable. It can also be uploaded to
the device in real time via wireless 2.4G or Bluetooth. This product is stable with simple operation which is widely used for little animal
management, resource management, railway inspection etc.
Open Dispaly:
After scan, there are two model in screen FDX-B or EMID; if there is no tag after 10 seconds, the device will be 'NO tag.
USB connect to transfer data and charging,2.4G wireless connect, the data will upload to connect device when reading tag.
Connect with Bluetoot, the reader name is "SYC READER", find it and connect it with device.
Press button 3 seconds,the device will upload all records, at most 128 records When connect with USB, the device can upload data and scan tag together.
After 120 seconds no operating or press button 3 seconds, the device will shutdown.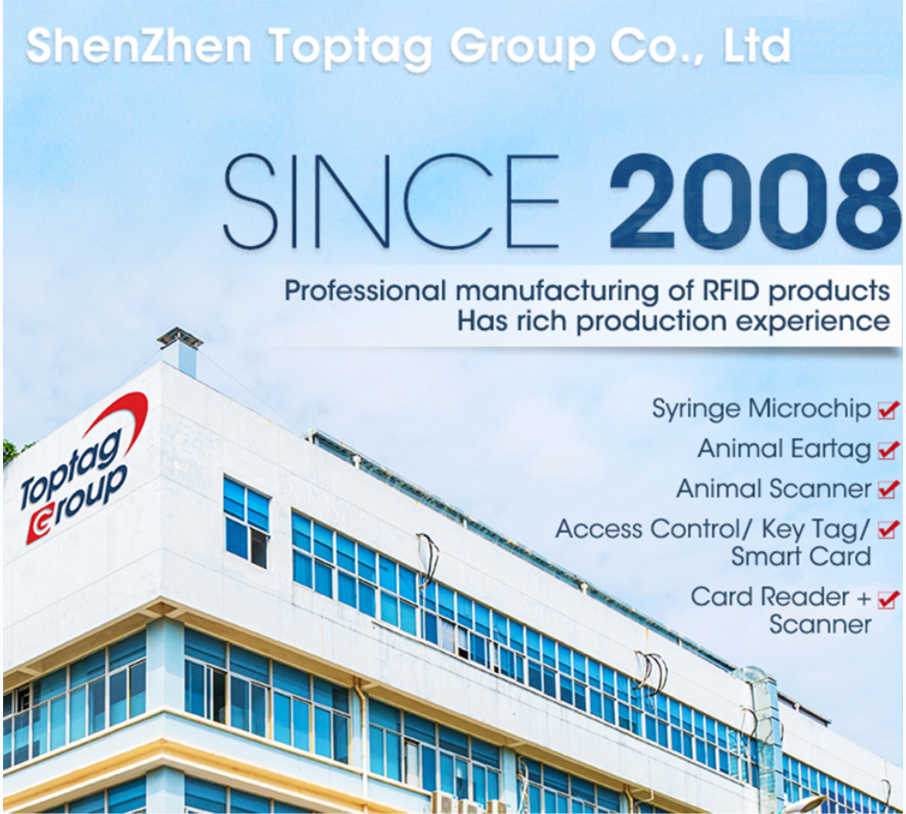 FAQ
Q:What is the shipping time?
A:By express DHL/UPS/Fedex/TNT is about 5-7 days
By sea is about 30-40 days
Q:What is the after sales service?
A:Our factory do 100% products QC to ensure 100% products are perfect quality before shipment.
Any products are defect after shipment, we are sure to replace them.
What's more, We are responsible for every products we sell.
If any after sales problems, we would be here to solve it ASAP.
Q:What's the payment terms?
A:We can accept Paypal, Western Union, TT Bank transfer, Alibaba assurance payment (the payment charge will pay by buyer).